Videos Featuring Music Written by Dave Combs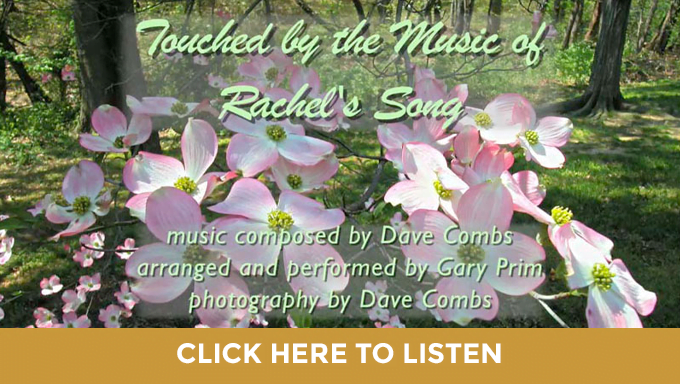 Touched by the Music of Rachel's Song
Rachel's Song set to beautiful imagery with comments from the people who have been touched by the song.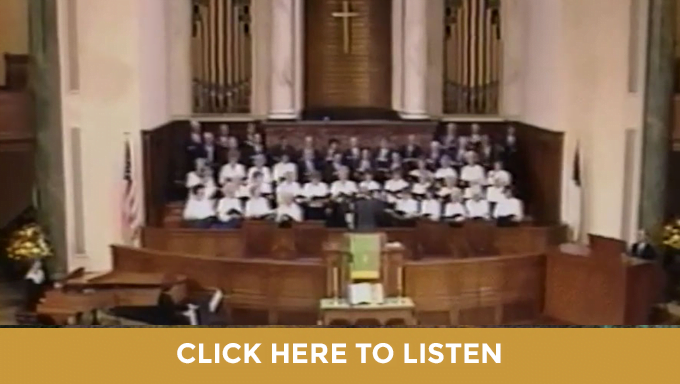 The Temple of God
On September 15, 1996, the First Baptist Church of Winston-Salem commemorated 125 years of service with the premier performance of The Temple of God, a cantata of celebration. Words by Linda M. Combs inspired by scripture, and music by David M. Combs. Over 100 musicians participated in the performance including the adult choir, youth choir, children's choir, handbell choir, organist, pianist and keyboardist. The church was virtually filled to capacity with nearly 1,000 people at 3 p.m. on a Sunday afternoon.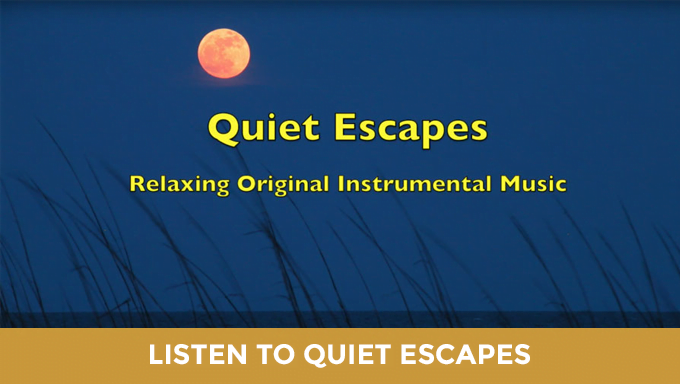 Quiet Escapes
An uncrowded beach. Scenic mountains. A bubbling brook. A still lake at sunrise. A stroll along quiet streets of an historic village, or just holding hands with a loved one. Let this music take to you to wherever you find quiet escapes all your own.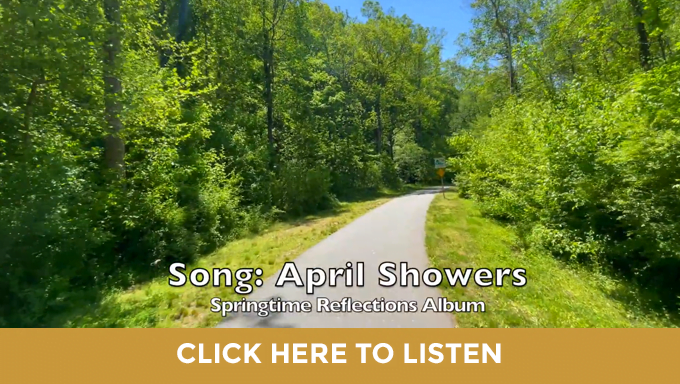 Springtime on the Muddy Creek Greenway
Come with me as we enjoy Springtime on the Muddy Creek Greenway in Winston-Salem accompanied by one of my original compositions from my Springtime Reflections album—April Showers. Enjoy!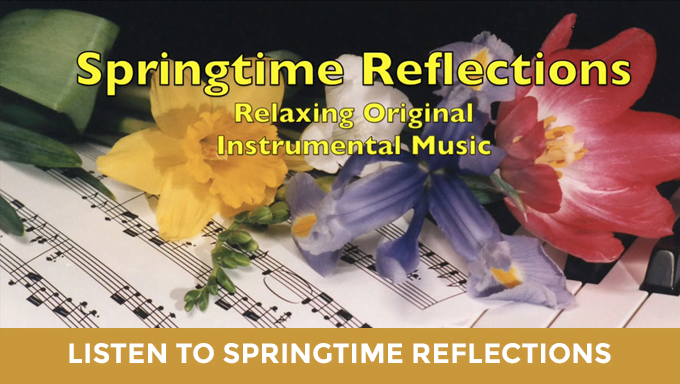 Springtime Reflections
Springtime Reflections contains a full hour of beautiful, inspiring, and relaxing piano and keyboard arrangements of sixteen original compositions. Inspired by Dave's memories of springtime in the scenic mountains of eastern Tennessee.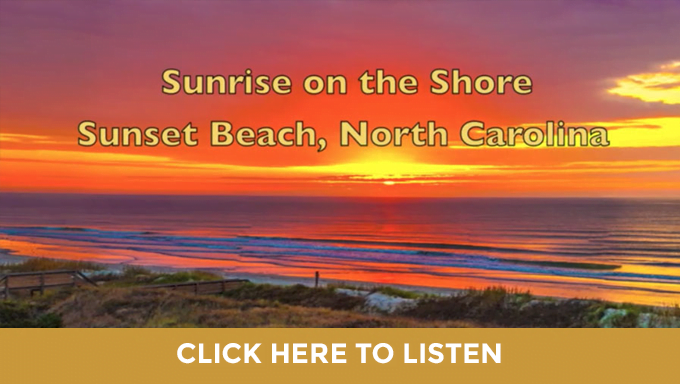 Sunrise on the Shore
Come with me as we enjoy Sunset Beach in North Carolina accompanied by one of my original compositions from my album Quiet Escapes. Enjoy!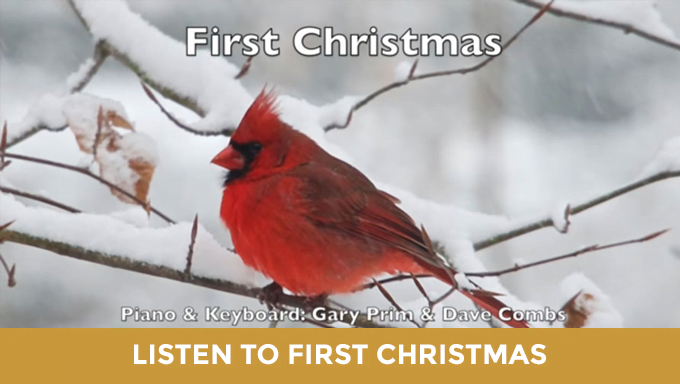 First Christmas
This incredible instrumental Christmas music projects the same appealing qualities as Rachel's Song – inspiring, soothing, beautiful, and moving. When the holidays become overwhelming, take a few moments to listen to First Christmas, and bring the spirit of the holidays into your life.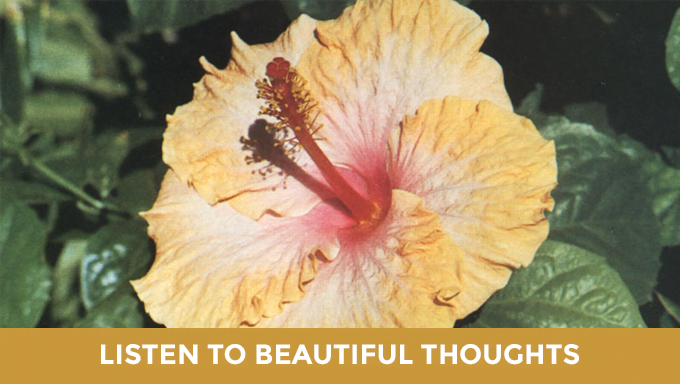 Beautiful Thoughts
A collection of instrumental melodies containing over forty-six minutes of relaxing and soothing piano and keyboard music.
Let Dave's Beautiful Thoughts take away the stress of the day and bring you to a place of mindfulness, peace, and tranquility.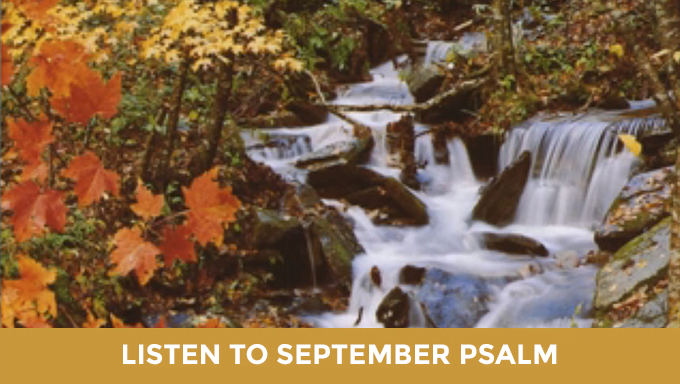 September Psalm
This album contains many reflective and meditative arrangements of some of the world's most beautiful hymns. While these songs are of religious origin, they can be enjoyed whenever the spirit moves you to stop and listen.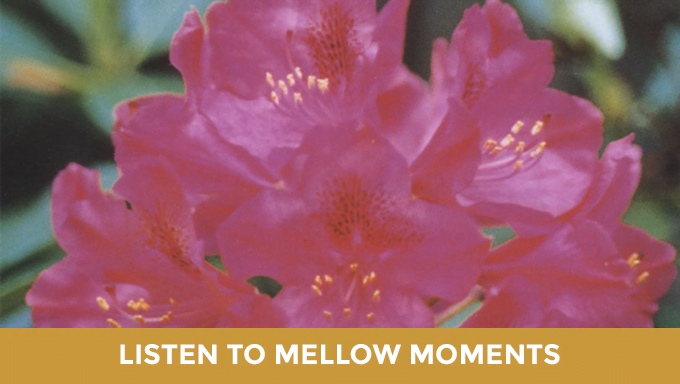 Mellow Moments
Soft, soothing, relaxing music that touches the heart and carries you away to place of peace and relaxation. Get transported to a beach, a mountain path, a moonlight stroll. It's all here waiting for you to enjoy.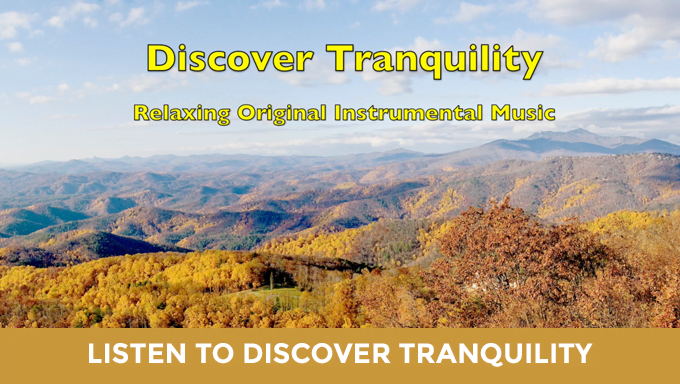 Discover Tranquility
Tranquility can be hard to come by these days. This album is the perfect way to find it… So, make yourself comfortable, put your feet up, and Discover Tranquility wherever you are.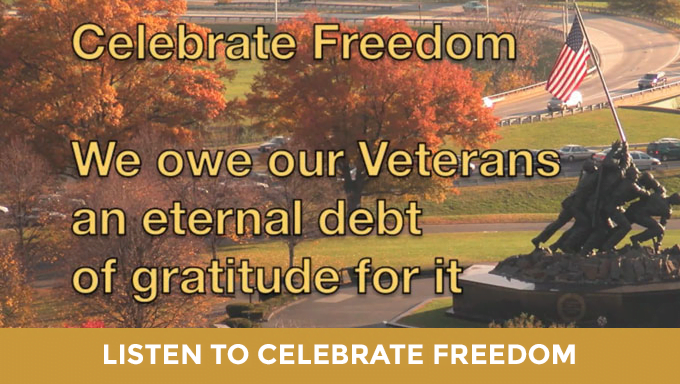 Celebrate Freedom
It is with humility, gratitude, thankfulness, and pride that Celebrate Freedom is dedicated to the brave men and women who defend freedom, especially those who have made the ultimate sacrifice. Enjoy your freedom and listen to these spine-tingling arrangements of patriotic songs.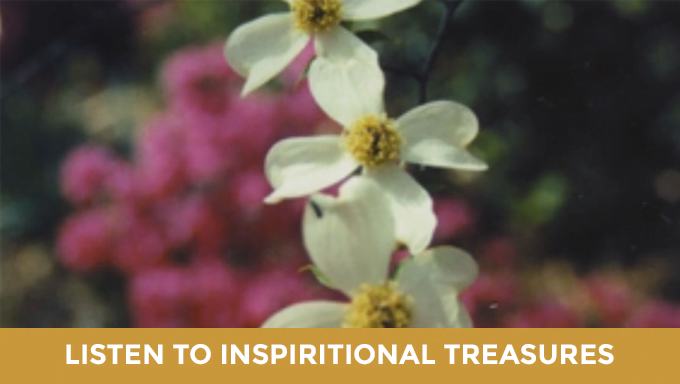 Inspirational Treasures
Music that stands the test of time should be savored and enjoyed. Many of the hymns and spirituals on this recording are over 100 years old, some even 200! These musical creations are truly Inspirational Treasures.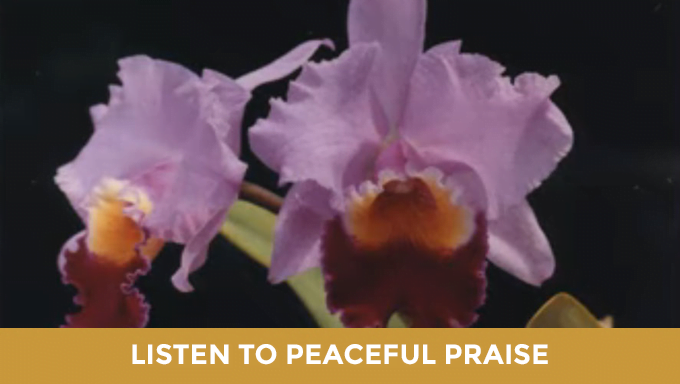 Peaceful Praise
"Brothers, sisters, all are we, Part of gods great family. As we go from this place May God keep us in his grace, May God keep us in his grace."
Bring the spirit of the Divine close to heart as you listen to these incredible songs of praise.